The Old West End (OWE) was built on the values of elegance, living of the highest quality, and the finest of architectures. To this day, those values still live and project themselves into the streets where this historical district resides. The city of Danville still finds itself with jaws dropped in awe at the beauty that The Old West End radiates. The massive homes overwhelm those whose eyes find themselves laying upon the Victorian and Edwardian style of architecture. Those who have now created a life of their own in this area, find themselves at the same nearby businesses as those who lived their prior. All the aspects that made The Old West End a comfortable, favorable community from the day of its existence, have stood the test of time, making it just as comfortable and just as favorable a community today. The buildings of the Old West End are all the same bloodline, yet they each possess a different compilation of DNA, giving them a connection that is impossible to separate and incomprehensible unless experienced. Those who uphold their life in this community today understand this undeniable connection. It is this connection that makes The Old West End so desirable for current residents, and residents to come. The community clings to the way in which it was established. The Old West End possesses a sense of familiarity to all who pass through, due to the seeming indestructibility of all the constructions that color the district. The proof of indestructibility lies within the activity of the Midtown Market that has been in business since 1921, many of the houses of worship that have had active congregations since their foundation, some as early as the late nineteenth century, and all the aged homes that still provide a livelihood for those who so desire. Many sources of entertainment are also rich in history, such as The Danville Museum of Fine Art and History, The Langhorne House Museum, the Main Line Trolley, and Millionaires' Row. Even new editions such as, Crema and Vine, of Old West End are tainted in that history that is so appreciated in this area. The Old West End is an area rich in history and rich in contributors who intend to preserve this history, making it a community that gives back to those who give to it, and ultimately, a desirable community for one to call home.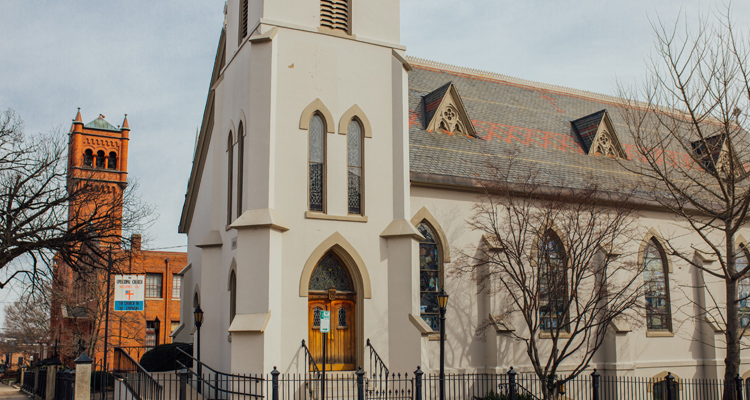 Spotlight
Millionaires' Row
An overwhelmingly beautiful assemblage of homes that belonged to those of wealth during the late 19th and 20th centuries. In its day, this portion of Main Street found itself drawing in an abundance of successful tobacconists and those within the textile industry. Those of elite stature were undeniably attracted to the sumptuous homes that were inspired by architectural styles from all walks of life. The collection of homes is a make-up of the styles of Italianate, Gothic, Queen Anne, and the Richardson Revival. Thus, each mansion possesses its very own unique embellishments, that look as if each detail had its own dedicated creator. The homes serve as an exhibit for some of the most exquisite architectural detailing in the nation. The homes are also credited with their massive essence, the average size home found on Millionaires' Row is over 6,000 square feet. Each home radiates with a certain elegance and affluence. Guided and self-guided tours are welcomed and encouraged.
Danville Museum of Fine Art and History
The Danville Museum of Fine Art and History resides on Millionaires' Row, retired home of Major William T. Sutherlin, it was given its alternative name: The Sutherlin Mansion. The building bulges rich with history, not one corner lacks a single artifact, or contribution to the overall purpose of the museum. Not only does the museum contribute to the aesthetic of Millionaires' Row, with its use of stucco and Italian villa style, but it also reaches out to the community of Danville, as an outlet for self-expression, and an archive for the stories and histories of the city. The museum's primary function is to give those of the Dan River Region the opportunity to indulge themselves in the art and history of the region and promote the importance of its presence within the region. The museum serves as a credible resource for educators, artists, students, and researchers studying the creation and existence of fine art and history. The museum is also a popular venue for social events and meetings of local businesses, families, and organizations. The museum is always offering something new for the community to see as their exhibits are constantly changing. There are a variety of membership opportunities offered, and the museum is welcoming to the public with only the cost of a small admission fee. Note that this fee is waived one Saturday, or Sunday of each month, and also whenever there is a special event held at the museum.
Langhorne House Museum
Although this nineteenth century-built home, appears as nothing more than a duplex apartment, it is a building with much historical importance, not just locally, but nationally. The Langhorne House was the birthplace, and home of Lady Astor. Nancy Langhorne, referred to as Lady Astor, or Viscountess Astor was the first woman to ever take a seat in British Parliament. She took her seat in Parliament on December 1, 1919; however, her childhood home remains here in Danville, Virginia at 117 Broad Street. The house itself if very simply; however, the irony is that the people who resided in that house led lives that were polar opposite from the definition of "simple." Aside from Lady Astor's many successes, she had a father and a sister who found themselves to be quite successful as well. Her father Chiswell Langhorne was an accomplished, Danville tobacconist who is credited with creating the auctioneer's chant while at Danville's famous loose-leaf tobacco auction. Astor's sister, Irene Langhorne, married the American graphic artist, Charles Dana Gibson. His most famous work, "Gibson Girl," is a portrait of Irene Langhorne. The portrait was a representation of the beauty and independence that an American woman should possess, the painting became iconic, and Irene's characteristics became the international fashion ideal of the 20th century. The Langhorne House has made room for itself on the National Register of Historic Places as a result of the great history that it possesses. The Langhorne House Museum is open for touring on Saturdays 2:00-5:00 pm, or by appointment.
Places of Worship
Danville is known for its plethora of choices for places to worship. It is "The City of Churches." Danville is made up of more churches per square mile than any other city in the state of Virginia. Churches of the Old West End, much like its homes, possess a certain uniqueness because of its detailed architecture. Not one church is identical, yet all of them are equally effective in the appeal of the Old West End. They all sit on the cities corners, some with steeples capable of touching God himself. Not all the churches still withhold an active congregation, but rather they serve as historical pieces of architecture for the Old West End.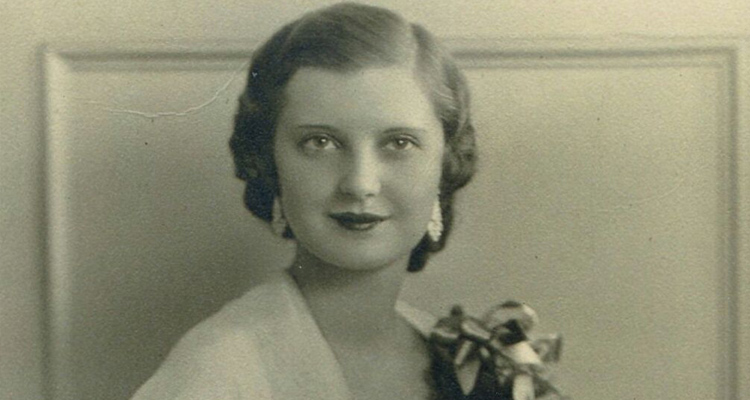 History
An excerpt from the blog on oldwestendva.com
Old West End Beauty
In March 1933, Miss Evangeline Burton Glidewell from the Old West End (OWE) was chosen the most beautiful of Danville girls at a beauty contest sponsored by the Junior Wednesday Club. The contest was held at the old Capitol Theater. Miss Glidewell was presented with a silver loving cup and the opportunity to enter the state beauty contest.
"Van" Glidewell was the daughter of Edmund T. and Arlin Burton Glidewell of 912 Green Street, just turned 18 and a senior at George Washington High School, then on Holbrook Avenue. In addition to her beauty, she was also known as a talented songstress, singing regularly on Danville's WBTM radio when it began operation.
Evangeline did enter the state-wide contest and was crowned Miss Virginia by Lieutenant Governor James H. Price on August 31, 1933 at the Byrd Theater in Richmond. On September 2, "The Bee" reported she was awaiting instructions to travel to Atlantic City to vie for the title of Miss America. With her mother in attendance, our OWE Miss Virginia was declared third runner-up.
While her success in Atlantic City brought many offers including a screen test at RKO Studios, Evangeline Glidewell turned them all down. She returned to the OWE with her mother and finished her senior year in high school. She continued to compete in local beauty contests and retained her title of Miss Danville in 1934.
In May 1936, Evangeline married James Hurdle Newman at her parents' home. By 1938, she was working for the local department store, L. Herman (later Thalhimers) as a beauty consultant. The Newmans took up residence at 432 Chestnut Street in the OWE where their only child, Evangeline "Little Van" Newman, was born.
In a 1954 interview, Evangeline recalled her days in Atlantic City packed with dinners, the theater, photography, and balls. But she also expressed her happiness in returning to the OWE and being a mother and career woman saying, "I might have made more money but I couldn't have been any happier."
Evangeline passed in 1997 and rests with her husband and his family in the city's Mountain View Cemetery.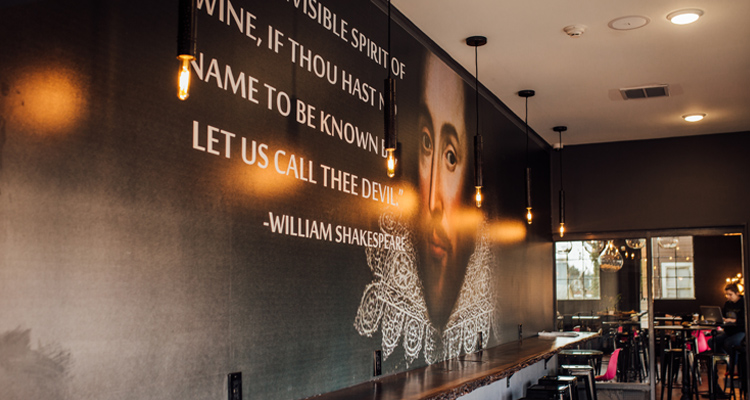 Comforts
Crema and Vine
Crema and Vine is the newest edition to the Old West End; likewise, it is the only third-wave café in the city of Danville. Crema and Vine approaches the selling of coffee, wine, craft beer, and food equally, all of these products are treated as an artisanal product, rather than a commodity. The coffee is locally cultivated from Red Rooster Roasters in Floyd, Virginia. The wine, ethereal in its nature, is chosen so that customers of all different palettes and pocketbooks can come and enjoy Crema and Vine's authentic products. Crema and Vine's menu consist of a variety of dishes all created by a professional chef. Each dish makes wonderful company to a specific coffee, wine, or craft beer. Although the business brings something very enlightening to the Old West End's table with its chic facade, there is still a sense of the "old" in the Old West End. For fifty years the building in which it resides was an Esso/Exon service station that many residents of the Old West End made use of, this giving Crema and Vine a certain sense of nostalgia alongside of its intentional modernism. Remnants of the precedent building still remain a piece of Crema and Vine.
Midtown Market
When someone says Midtown Market, the very first thing to come to most minds, is their famous chicken salad, and undoubtedly their outstanding service to the Old West End community for as long as many can remember. The store itself began taking care of its clients, near and far, in 1921. At the time, the grocery was owned by Mr. J. M. Church, who is to be credited with the installation of the corner store's porcelain-white meat case, which is still made exuberant use of today. After Church's passing in 1942, his family continued to run the business until 1945. They then sold the business to Mr. T. Harden Shumate who continued to run the store in the essence that he received it, while still making a few improvements. It was Shumate who installed the vegetable cooler, and the pendant light fixtures that still remain as this is being read. In 1952, Shumate decided to give someone else the opportunity to serve the community as he and Church had done so well, selling the store for its last time, to Mr. Bernard C. Grant, Jr. and his partner, Mr. Ernest Jones. It was under their operation that the legend of the Midtown Market's chicken salad was created. In 1964 Grant and Jones began providing their customers with their maternal aunt's homemade chicken salad. Ever since, customers remain drawn through the doors of the Midtown Market, and the shelves are hard to keep full. Two thousand pounds of Jan Grant Harris's chicken salad are sold every week. In Paula Deen's "Ten to Try" list, she declared Midtown Market's chicken salad to be the best in the entire country. In its youth, the Midtown Market was one of one hundred seventy-five other local groceries, with many just feet from them within the Old West End; however, Midtown has proven itself to stand the test of time. Many locals, who experienced Midtown in its earliest days, claim that Midtown's popularity remained alive because there was always a feeling of acceptance and satisfaction attained by customers after service. During the time of segregation Midtown was the only market of its kind that refused to conform to the laws that demanded segregation of all races. Midtown could not refuse half of their customers who had contributed their store with so much consistency and loyalty, this being, perhaps, one of the many reasons that Midtown has never lost its credibility within the community as one of the most desirable groceries of the city. "Loyal to its patrons, its patrons have remained loyal to Midtown."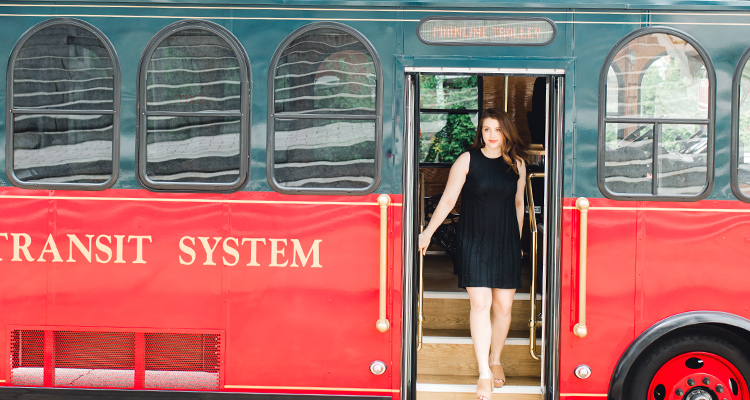 Getting Around
Guided Tours
The Danville Historical Society offers guided walking tours, by which they call The Secrets Inside. It is said to be an easy two-hour stroll. It gives those who are new to Danville, and even those who are patrons, the opportunity to dive into the Old West End and see what is beneath its awing surface. The tour includes a viewing of Danville's famous, Millionaires' Row. Guide, Joyce Wilburn, has an abundance of knowledge regarding Millionaires' Row, as she knows many stories regarding the owners and homes that resided on the Old West End, making her a wonderful resource for those wanting to further their knowledge in the history of the district. The tour has the ability to give one great insight to the area that withholds many of Danville's greatest secrets.
Main Line Trolley
The Main Line Trolley is an affordable transportation system in the city of Danville that provides routes connecting the Old West End, River District, and Neopolis areas. It operates the first Friday of every month from 4:00 pm – 11:00 pm, and every Saturday from 10:00 am-10:00 pm. The trolley provides its passengers with a historic experience, making use of 19th century trolley cars as use for transporting, and also taking passengers on the historically rich route beginning at Ballou Park Shopping Center, serving West Main, Main Street, Craighead Street, Bridge Street, Neapolis, and ending at Community Market. The trolley provides stops and multiple places of dining, shopping, and recreational opportunities. It is a new and different way for visitors and patrons to experience and see Danville.
Presently, there is a buzz surrounding the Old West End created by Danville's forward-thinking use of blight-eradication funds as well as the Friends of the Old West End for its volunteer efforts to revitalize the neighborhood. If you're looking for rich history with affordability and amenities the Old West End is an excellent starting point. For more information, including homes for sale, more comforts, and resident videos visit oldwestendva.com.