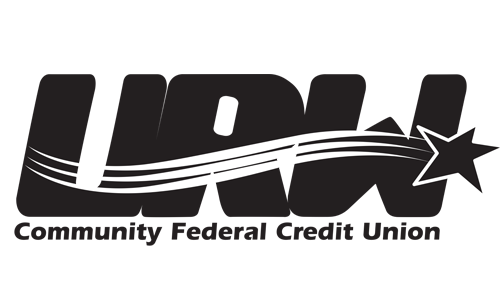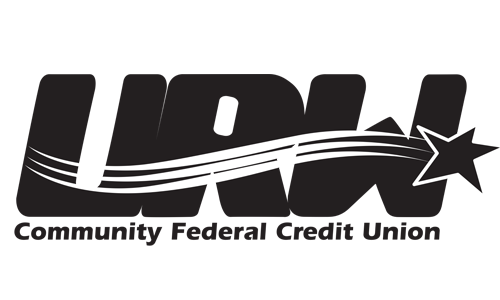 The 2019 SHOWCASE MAGAZINE Community Strong People of the Year
are sponsored by URW COMMUNITY FEDERAL CREDIT UNION
If you're a frequent facebooker, odds are you've seen Mark Aron from River City TV on your newsfeed. Aron is on the pulse of what's happening in Danville. He spends a good part of his time to keep citizens informed.
Aron was born and raised in Danville. He is married to his junior high school sweetheart, Kristen, and has two beautiful children, sixteen-year-old Dylan and eleven-year-old Madyson. Aron launched River City TV fourteen years ago after spending the early years of his broadcasting career with WFXB Fox-43 and ABC-13 News.
River City TV is a staple for local news. Aron has taken facebook viewers along for rides while monitoring winter-weather road conditions. He kept the city in the know during the 2018 flooding. His dedication to Danville is paying off. In the past three years, River City TV has received many awards for its work on social media including the Virginia Municipal League's Innovation Award for Communications, two Telly Awards, and a W3 Award for its Facebook Live reporting.
Showcase sat down with Mark to delve into his dedication to our community.
Showcase Magazine: Why is community involvement so important to you?
Mark Aron: I believe that in order for any community to thrive you need individuals to step up and champion a cause. No matter what that cause may be, you need to embody the passion to make a difference. If you are passionate about education, volunteer at a local school. If you are passionate about the future of our city, mentor a youth. One of my passions is making sure that everyone within the sound of my voice hears the positive stories of our community.
SM: What inspires you to volunteer?
MA: Knowing that you can make a difference in the lives of individuals makes volunteering so important to me. I lead a Christ-Centered life so volunteering in the Awana program at Westover Baptist Church brings me great joy. Teaching the word of God to children and letting them know how His words can mold their lives is very special to me. I would like to leave this world better than I found it and volunteering my time in this community is just one small way I hope to make that possible.
SM: How do you balance life, work, and community involvement?
MA: It takes a village. In my profession, you are at the mercy of the next story breaking so it can create a tough balancing act. Family is, and always, will be a top priority in my life so spending quality time with them is vitally important. With the help of my wife Kristen and loving grandparents, we get the children to all their activities and participate in almost everything they have going on in their lives. Our children are only young once and being there for them in every step of their growth and development is paramount.
SM: What is the best piece of advice anyone has ever given you?
MA: If you plan to succeed in life, no matter what you plan to do, give it 110 percent. Slacking does not lead to success. This advice can be applied to all aspects of your life and has served me well.
SM: Who are your real-life heroes and why?
MA: I have a few real-life heroes. First are my parents, Winston and Loretta Aron. They molded me into the man I have become, and I am grateful for the love and support they have shown me over my lifetime. Their love for one another in their 54 years of marriage is one I try to emulate daily. Second, is my wife Kristen of 19 years. We began dating at the age of 14 while attending Bonner Junior High School and she has been my rock ever since. The roads of life have not always been smooth, but she has been the steady hand that has guided my path and I am forever grateful to her for that. How she accomplishes everything she does in a day is beyond comprehension. She rises for work at 4am, gets off in time to pick the kids up from school, takes them to dance or practice and still finds time to cook the best food you will ever put in your mouth. She is the love of my life and my real-life hero!
SM: What is it about Danville that makes it special to you?
MA: Danville is my HOMETOWN!
• Where my educational foundation was laid–GLH Johnson Elementary School
• Where I hit my first home run in Little League—Woodberry Ballfield
• Where lifelong friendships were formed with games of war in the neighborhood—Shadowwood/Beverly Park
• Where I meet my first crush—Danville YMCA Afterschool Care
• Where I meet the love of my life—Bonner Junior High School Commons
• Where my children were born—Danville Memorial Hospital
My roots run deep in this community and this is just a small sample size of why Danville is so special to me.
SM: What are your favorite things to do in Danville?
MA: Some of my favorite things to do in Danville center around the outdoors. This may include running a 5K along the beautiful Riverwalk Trail or taking a ride around the city utilizing the Danville Rides bike share program. I also enjoy the many outdoor festivals and concerts that Danville Parks and Recreation, Danville Harvest Jubilee, and many other organizations provide for the citizens of Danville.
SM: How do you recharge? What do you like to do outside of work and volunteerism?
MA: I absolutely love spending time outdoors with my family. We run and bike on the Riverwalk Trail as much as possible and will travel to other hiking destinations in our region to unwind. I am also an avid sports fan so attending any live sporting event with my family is a great evening out.
SM: What is your idea of happiness?
MA: Your happiness is created from within and I encourage everyone to look through the lens of life and see the glass half full. There will always be naysayers and those that say you can't. Just greet them with a smile, maybe bit your bottom lip and create your own happiness.
SM: Do you have a favorite quote, and if so, what is it?
MA: As I mentioned earlier, I live a Christ-Centered life and my life verse is Matthew 6:34—"Therefore do not worry about tomorrow, for tomorrow will worry about itself."
SM: What are you most looking forward to in 2020?
MA: In the fall of 2020, my son Dylan will become a high school senior. We will begin the process of touring colleges and finding where the next phase of his life will lead upon graduating in 2021. This will tough on mom and dad, but we are very excited about what the future holds for him.
SM: What are your visions for the future of Danville?
MA: I want to see Danville continue to grow on many fronts. I love the direction that Danville is heading when it comes to economic development. Job creation in Danville in priority number one for local leaders and recent announcements of new industries locating in our region is a positive. Quality of life is also vital to the growth of a community and I see many great things happenings on that front in the city, one being the creation of a Riverfront Park. The growth of the River District has been phenomenal with new restaurants and attractions continuing to open often. The future is bright for our city and I am so excited to have the opportunity to share our story!