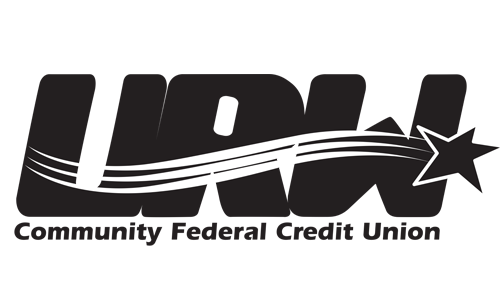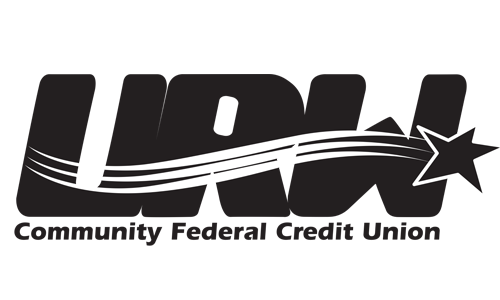 The 2019 SHOWCASE MAGAZINE Community Strong People of the Year
are sponsored by URW COMMUNITY FEDERAL CREDIT UNION
Kelly Cunningham was born and raised in Danville. After attending Norfolk State University, Cunningham moved back to Danville in 2009. She is the founder and CEO of The Fashion Haus which introduces the city's youth to fashion design. The Fashion Haus just celebrated its fourth season of Danville Fashion Week. Cunningham has a passion for arts and culture-themed events.
Cunningham answered a few questions on why she gives back to the community.
Showcase Magazine: Why is community involvement so important to you?
Kelly Cunningham: Being active in the community allows team building, community relationship building, and introduces you to like-minded individuals. Community involvement brings a positive, measurable change to the community and surrounding businesses. It allows you to gain life skills and knowledge and provide service to those who need it most.
SC: What inspires you to volunteer?
KC: Middle Border Forward has a motto "Be the Change." I want to be a part of the change. You can't be a part of the change by standing on the sidewalk. Get into the streets and start doing the work. A volunteer wants to get to know the community and believing in the cause is an added motivation. I can use my current skills and learn more along the way. Many things can inspire one to volunteer but mine is simple. I enjoy being of service, assisting others, and learning new things.
SC: How do you balance life, work, and community involvement?
KC: It is important for me to write things down. Balancing life, work, and community involvement can be difficult. The one thing I try not to forget is to take time for me. My family does not allow me to become overwhelmed and sometimes "life" reminds me of my limits. I balance it all by attending church regularly and remembering that I cannot do everything and be everywhere (even though I still believe I can).
SC: What is the best piece of advice anyone has ever given you?
KC: Iron sharpens iron, passion, divine gifts, and purpose work together. Humility and gratitude will solidify your blessings and thanking HIM for it all should never cease.—Monica Pounds-Edmunds
SC: Who are your real-life heroes and why?
KC: My mother is my hero. She is strength. She is humility. She is growth. She is patience. She is charity. And she is my hope. She continues to teach with grace, and I am forever grateful. My sister and I are truly blessed to have Kathy Cunningham be our mother.
SC: Do you have a favorite quote, and if so, what is it?
KC: "I can do all things through Christ who strengthens me."—Philippians 4:13
SC: How do you recharge? What do you like to do outside of work and volunteerism?
KC: I recharge by being around family and friends. When I really need some ME time, I enjoy nature, and I dance. Yes, I love to go into an open room (preferably a studio) and dance. That is my happy place. I am free to feel, move, and express myself with no one watching.
SC: What is your idea of happiness?
KC: Happiness is a feeling that comes over you when you know life is good and you can't help but smile. Happiness comes from within and it is a choice. You can create your own happiness. My idea of happiness is when I forget about everything, all tensions and start living life in the moment. Happiness is when I am genuinely satisfied with life. It is a steady sense of well-being and things being all right.
SC: What are your favorite things to do in Danville?
KC: I enjoy walking the trail, meeting my friends at Crema and Vine for a mimosa, and enjoying the chicken quesadilla at Mucho's. I also enjoy going to the concerts offered at Averett University.
SC: What is it about Danville that makes it special to you?
KC: Danville is HOME and there is no place like HOME. We make DANVILLE special. The people make Danville special. From the age of 17-21 I lived in Virginia Beach. I left Virginia Beach, a city that was vibrant, social, had a great nightlife, and I returned to Danville. Many people asked why, and my response was Danville is Home. I can see different possibilities. Most of all I see growth.
SC: What are you most looking forward to in 2020?
KC: I am looking forward to the development of my nonprofit The Fashion Haus. I am looking forward to seeing more creatives spotlight their talents. There are a lot of quiet, talented individuals in our city and I'm just waiting to see them flourish. My sister is one of those people. I'm excited to see her journey along with others. In the midst of that, I am looking forward to traveling more, producing more fashion shows outside of the city, and enjoying life. 2020 will be a great year.
SC: What are your visions for the future of Danville?
KC: I'd like to see Danville continue the growth in our downtown area and to watch it hopefully evolve into more communities. My vision is that we continue with community development by showing and believing in the unification of cultural diversity. I see Danville being a city where people want to travel to whether it's for shopping, dinning or enjoying live entertainment.