Abercrombie Oil Company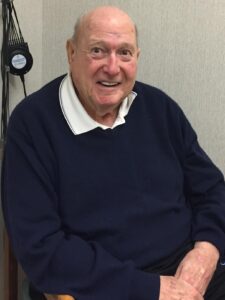 In September of 1956, Charles Abercrombie, better known in Danville as "Mr. Charlie" opened a Phillips 66 gasoline distributorship serving four local stations. He named his new company, Abercrombie Oil Company, Incorporated and set up his office in a gasoline station on Bridge Street across from the main fire station.
The company began marketing home heating fuels in 1958 from their new location on River Street under the shadow of the historical Worsham Street Bridge.
For the next eleven years the company grew slowly but steadily until the local Cities Service distributorship, located on W. Main Street, was purchased. This began a pattern of growth through mergers and acquisitions that has continued for many years. Mergers with Burch Oil in Martinsville, Rich Petroleum and Willis Oil, both in Danville, greatly expanded the size and scope of the company. Abercrombie Oil Company was now considered a major player in the growing fuel oil and propane markets.
By the end of the '80s, Abercrombie Oil Company had become a distributor of Exxon and Citgo petroleum products and was moving into the convenience store market. But Milo Abercrombie, nephew of "Mr. Charlie", after becoming president of the corporation, was always looking for additional opportunities. So, in the mid-nineties, he was successful in acquiring most of the assets of U-Fill-'Er-Up, Inc. whose headquarters were in Greensboro, N.C. This venture virtually doubled the size of Abercrombie Oil and dramatically increased the company's business in North Carolina.  Also during the late nineties and early 2000s, Abercrombie Oil acquired smaller fuel companies in Martinsville, Danville, and Gretna, VA and Siler City, NC further expanding its scope.
Currently, Abercrombie Oil and its subsidiaries and affiliates generate sales of in excess of eighty million gallons per year of gasoline, propane, diesel fuels, and heating fuels through its affiliations with Exxon-Mobil, Citgo, B.P., Pacific Pride and the Abercrombie"Daytona"brands. The Company serves more than 6,000 residential and commercial customers from its five plants in south central Virginia and the piedmont area of North Carolina and its Transportation/Gas Ops Division headquartered in Greensboro, NC.
Under the guidance of Milo Abercrombie, the company has grown from a small four-station distributorship into a diversified company employing more than 50 full- and part-time employees.
Abercrombie Oil Co. knows great customer service begins with qualified, caring employees who realize the importance of each customer and the unique opportunities each customer affords.  Abercrombie Oil strives to exceed its customer's expectations and establish lasting relationships that stand the test of time.
American National Bank
American National Bank's tradition of community banking dates back over a century to its founding in 1909. The financial institution has grown from a single office on Main Street to a full-service bank with 27 branches in two states offering top of the line 21st Century banking solutions and trust and investment services. Through financial support, as well as donations of time and expertise, American National is a proud supporter of charitable causes and civic groups in communities it serves.
American National offers a variety of services to specifically meet the financial needs of its customers. Services include personal and business banking and loans as well mortgage loans. For a full list of services offered by American National visit AMNB.
American National has a unique recipe for great customer service. The bank is committed to the individuals and businesses it serves. Its goal is to help customers achieve their goals and realize their dreams. This commitment inspires every aspect of the company — from its employees, services offered, and community events it supports. Customers are what matter the most, and that thinking has been the secret to over a century of success.
American National Bank has branches serving Virginia and North Carolina.
Danville Family YMCA
The Danville Family YMCA has served the local community for over 135 years. As a charitable, volunteer-driven, community-based organization, the YMCA derives its strength from its community roots and strong volunteers. Through collaborations with schools, hospitals and other non-profit organizations, the YMCA is able to further enhance and expand the programs and services it offers.
The YMCA offers innovative ways to get more involved with the world around you. Along with a range of exciting activities designed to bring families together, the Y also gives you the opportunity to give back to your community through coaching, mentoring or any number of volunteer options.
The Y offers members access to a state-of-the-art Wellness Center, pool, gym, indoor track, child watch, and 50 plus land and water group exercise class. Youth programs, swimming lessons, after school care, summer camp and more are also offered.
The Y understand that great customer service comes from the heart. Staff is hired and trained to have a big smile and a "happy to help" attitude. Whether it's the front desk or wellness staff, the Danville Family YMCA has you covered with questions about memberships, schedules, or your workout.
The Danville Family YMCA is at 215 Riverside Drive or online at YMCA.
Danville Toyota
Danville Toyota , a privately owned and operated family business, has been a Danville mainstay for over 33 years.
Danville Toyota is a premiere Toyota dealer as well as a hotspot for pre-owned vehicles. The dealership has certified technicians to service guests' vehicles. In addition, it has the capability to perform services on and make and model, including performing jobs such as alignments on dually trucks.
Danville Toyota believes the number one way to provide great customer service is to be honest, first and foremost. In addition, it strives to build strong relationships with its guests, and treats them like family. Danville Toyota understands the customer is the driving force of any organization, and its employees are the true of heart of it. It takes a great team to provide great customer service. Danville Toyota is very blessed to have an honest, compassionate, and caring team.
Danville Toyota is at 125 Piedmont Place and online at Danville Toyota.
URW Federal Community Credit Union
Since 1970, URW Federal Community Credit Union has served the Danville area. URW operates as a non-profit which sets it apart from banks. The income covers operating expenses and benefits community memberships by providing better services, higher interest rates on deposit accounts, and lower interest rates on loans. The board of directors are volunteers and the members are the owners. URW is open to anyone who lives, works, attends school, or worships in the Danville, Pittsylvania County, Martinsville, or South Boston areas. URW prides itself in community involvement and believes in giving back to the community.
URW offers many services including standards such as checking and savings accounts as well as credit counseling and scholarship programs for high school seniors. For a full list of services offered visit URWFCU
URW attributes great customer service to the little things such as greeting members by name when they walk in or calling them to wish a happy birthday. URW goes the extra mile for its members. It provides the services members want and need and does it with a smile.
URW has offices in Danville, South Boston, and opening soon in Martinsville along with convenient ATM locations in the area.
Wilkins & Co. Realty
Established in 1992 by third-generation Danvillian, Hampton Wilkins, Wilkins & Co. is proud to be locally-based and locally-owned. "It was never our goal to be the biggest firm in the area; it was our goal to be the best. When people in the Dan River Region think about real estate, we want them to think of Wilkins & Co," says Wilkins. Specialized divisions within the firm include Residential Sales & Leasing, Commercial Development, Sales & Leasing, Property Management, Auctioneering, and New Construction and Development.
The firm's mission statement is "To provide the best possible service to our clients, customers and the community." Wilkins & Co.'s team of seasoned professionals with over 450 years of experience make quality customer service their top priority. What sets Wilkins & Co. apart is their commitment to our community. You will not find anyone at Wilkins & Co. who is "just a Realtor." Our lives are woven into the fabric of the community, lending strength and adding touches of color, just where it's needed most.
Wilkins & Co. has two offices in Danville – 428 Piney Forest Road and 541 Bridge St Unit (River District), and one office in Pittsylvania County – 12413 US HWY 29.