If a car is truly restored, it requires no one to speak on its behalf. A well-restored car speaks for itself. "It's all about the details," says car restorer of thirty-two years, Jeffrey Merrill.
Jeffrey is a passionate, experienced car restorer of Black Dog Restorations. Jeffrey believes that what makes the way in which he restores cars unique is the methodology behind his process. His method is one that is seemingly rare in the car restoration business.
His method: keep customers satisfied, restore properly, and ensure durability. Durability is something that Jeffrey and Black Dog restorations prides its name upon. With this method, and with Black Dog restorations, Jeffrey has restored a number of cars all having received honors at national car shows. A number of Jeffrey's winning restorations have continued to re-take the same national titles ten years after their first victory.
Jeffrey recalls the 77' Black Trans Am he restored that took the title "Best of Show" in May 2008. Ten years later, the same 77' Black Trans Am re-claimed its title as "Best of Show" in October 2018. Additionally, the 77' Trans Am restored by Jeffrey is a Trans Am Nationals four-time class winner, an Ames Pontiac Nationals two-time class winner, and a Pontiac Oakland Award two-time Gold Award recipient. It should be noted that a Trans Am is a very popular car, especially at national car shows. These awards speak loudly to Jeffrey's innate gift and dedication for restoring cars. This is a living testimony of the method for durability that Jeffrey has instilled in Black Dog Restorations and hopes to one day instill in all car restoring establishments world-wide.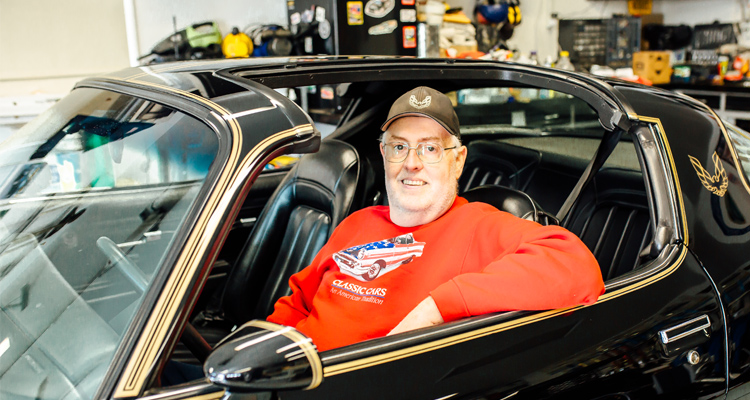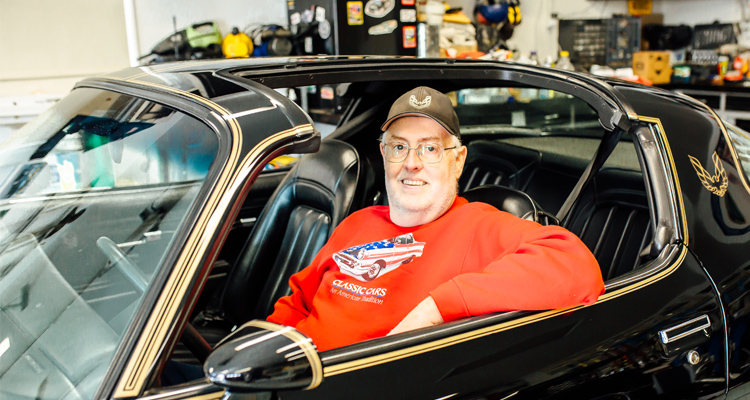 The owner of the reigning 77' Black Trans Am is David Merricks, former customer and now partner of Jeffrey Merrill. "The reason that Jeffrey and I work so well together is because we both have an absolute commitment to perfection," says David. Both Jeffrey and David think of car restorations as a hobby rather than a business. To be a car restorer takes a God-given passion for the niche. Jeffrey and David hold similar this trait, this God-given passion for properly restoring cars. The two are working towards implementing a set of standards in the world of car restorations so that all car restorers will be required to hold themselves as accountable for the durability of a restored car as Jeffrey and David do for theirs.
As one may gather from David's dedication to Jeffrey as a car restorer, many of Jeffrey's customers are equally as dedicated. Pastor Michael Presley and Scott Conley are two of Black Dog Restoration's customers who praise Jeffrey's work. Pastor Michael Presley was given a red, worn 52' Chevrolet pick-up by his late friend. Pastor Michael, being the leader of Jeffrey's church, knew of Jeffrey's spotless reputation in car restorations. "When I acquired the 52' Chevy, I already knew where I was going to have it restored. I was taking it to Jeffrey without question," states Pastor Michael Presley.
The 52' Chevy was in the worst possible condition. Pastor Michael recalls his truck before Jeffrey's hands graced it as a "rust bucket." Most car restorers would turn down a project as seemingly far gone as the 52' pick up, but Jeffrey saw it as a challenge that he could overcome with his knowledge and methodology. Jeffrey converted the trucks engine from a 6-cylinder straight gear to a V8 automatic. The cab, 4-fender, running boards, and frame are the only things that remain of the original truck. Through fabric work, welding, rust cutting and auto mechanics, Jeffrey reworked every inch of Pastor Michael's 52' pick up. "Jeffrey is very conscious of his work. At Black Dog Restorations, not one detail is missed, and nothing is left undone. There is a standard at Black Dog restorations in which imperfections are not to be covered up, but rather they are to be made perfect," believes Pastor Michael.
Jeffrey's final step in all of his work is the polishing of the car. He uses 4,000 grip sandpaper to achieve a smoothness on the car's body that gives the finishing paint a deep reflection. This is the element of the car restoration that draws the eyes.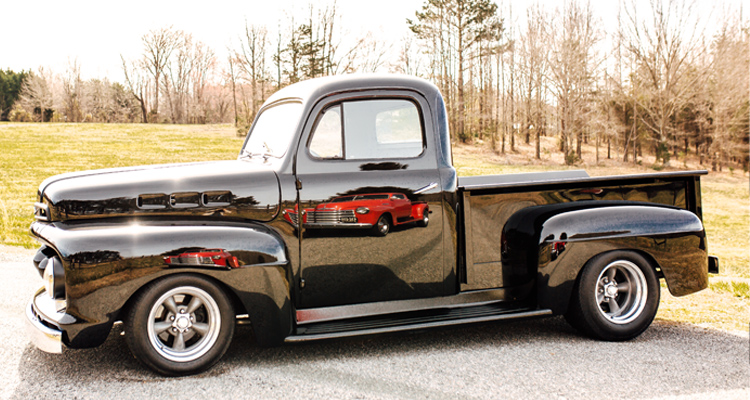 "You can look straight down the body of the car and the paint has not one imperfection. From this detail, you are ensured that your car was restored with time and dedication," says Scott Conley, another customer of Black Dog Restorations. Scott Conley is the owner of a 1969 Camaro that was restored by Jeffrey and David of Black Dog Restorations. "Before I even bought my Camaro, I knew that I wanted Black Dog to restore it for me," Scott states confidently. Scott's 1969 Camaro was in a weak condition, yet Jeffrey and David transformed it into the award-winning car it is today. To date, the 1969 Camaro has won one Super Chevy Award, two Menard Chevy Awards, and four Best Paint Awards. Winning awards as such goes far deeper than a shiny paint job, but rather it is a result of attention to the intricacies of restoring a car. Black Dog Restorations has such knowledge to foster these intricacies. "They are the one-stop-shop," says Scott Conley.
Jeffrey has a firmly rooted background and knowledge of cars that he brings to the experience at Black Dog restorations. His love for cars and their restoration was heavily influenced by his father who was an auto mechanic. One of Jeffrey's earliest memories is riding around in a 57' Chevy, at three-years-old, listening to a record player that sat in the floor board. His passion for cars has been undeniable ever since. "Ninety-nine out of one-hundred car restorations that are done today leave the owner of the car unhappy," states Jeffrey. This is due to a corruption that has entered the world of car restoration. A corruption that has led restorers to prioritize only the exterior appearance of the car for the sake of salary. Jeffrey and Black Dog Restorations have made it their mission to remain honest car restorers nation-wide. This is a quality that Jeffrey hopes to see return in car restorations. Jeffrey is confident that if a Black Dog Restorations car was put beside any other restoration in the world, with both hoods popped, Black Dog Restorations would win for quality, precision, and honest restoration every time.
Black Dog Restorations welcomes anyone who is interested in car restorations to visit their location and view the six cars on the lot that were restored ten years ago so that they may see first-hand the quality and durability that Black Dog Restorations ensures in their work. Black Dog Restorations is the honesty and authenticity that remains in car restorations.
For more information, call 434-728-1448