Tina Reynolds knew she wanted to be involved in the horror film industry at the young age of 6 years old. She
remembers the moment vividly, "My dad and I were watching Fright Night, and this very bloody and gory scene came on. I was scared, so I took a pillow and covered my face. Yet, my dad, told me to watch it, it wasn't real." From that moment on, Reynolds wanted to know how it looked so real, and how she could create such scenes. Probably much to her parents dismay, Reynolds began her film career by honing her skills for blood and gore by turning her childhood home into her own horror scenes, using the likes of BBQ sauce and ketchup.
Reynolds rekindled her passion for the film industry with friend Justin Wallace. She worked on a music video for Ghengis Khan, an underground rapper from South Carolina. The project was very experimental in that the director, Adam Mason, directed the whole project via the platform Skype. Reynolds worked with Matthew Moore on a YouTube web series by the name, Hellions Rise. The series follows the ancient magician, Merlin and his band of
specialists as they hunt down the daughters of Lilith and put an end to thousands of years of demonic cruelty. The series delivers myth, magic, violence, gore, and comedy. Reynolds had a variety of roles on the series ranging from acting, creating set dressings, and script continuity.
One of Reynolds's greatest accomplishments was her set dressing work on the 2018 horror/thriller Bloody Ballet, also known as Fantasma with director of photography and co-writer, Brett Mullen. Bloody Ballet was inspired by Italian Director Dario Argento and his 1977 Suspiria. The premise of Bloody Ballet is a young ballerina lands the lead role in The Nutcracker and is the first to do so after another dancer's extended time in that part. Before long,
tension and jealousy at the school provoke supernatural forces and the ballerina must confront her inner demons.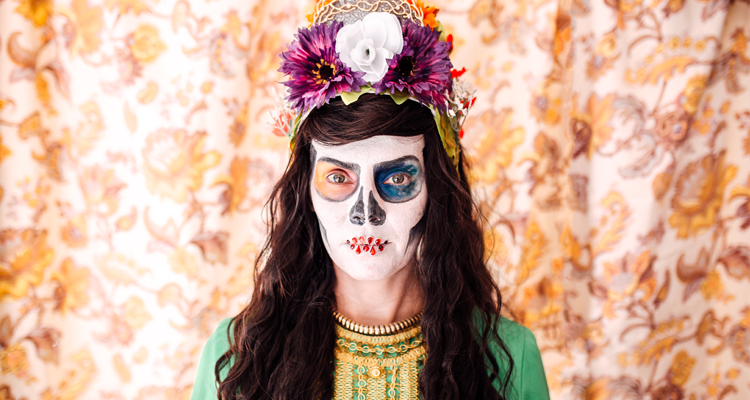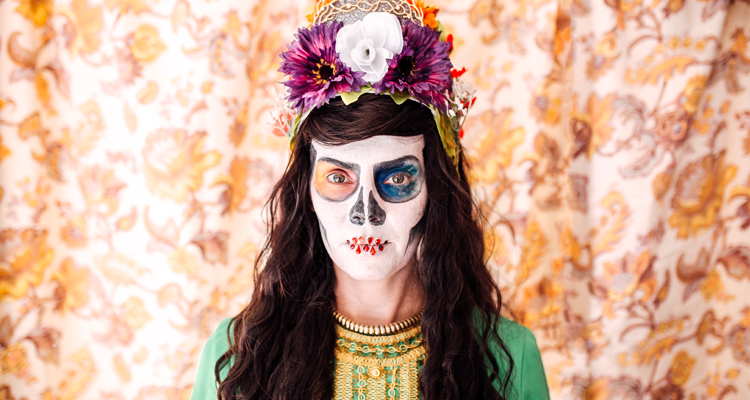 Reynolds partakes not only in horror/thriller films but also uses her craft and passion for production in music videos. She said one of her favorite projects she worked on was for Zakk Wylde's and Corey Taylor's "Sleeping Dogs," music video directed by Justin Reich. Reynolds drove the van the camera crew filmed from. She had the
extreme pressure of keeping the van at a walking pace, all while, stunt drivers and explosions surrounded her. She worked on other Black Label Society videos with Reich such as "Room of Nightmares" and "Love Unreal," which were partially shot in Danville. Reynolds worked as a production assistant on two short films, Whacked and Bella and the Slasher, directed by Reich. When Reynolds prepares for a shoot, she often makes sure she reads over the script, speaks with director, and figures out what style is best location theme of shoot. Reynolds said it can be a struggle, because with a lot of independent films you have no advanced time, so you have to have good work ethic and clear vision. Currently, Reynolds is working on several projects including set dressing forKill Giggles, a film from Mad Ones Films, where clowns are the victims. Honing her makeup skills for such events as Day of the Dead. She just completed production work on a music video for the band, Periphery, and is interning with Kersey Valley for Spookywoods in Greensboro on special effects and set design. She also just recently worked on an episode of Trailblazers, a spinoff from the Toymakers series on the History Channel.
When asked what advice she would give to someone starting in the industry Reynolds says having the right attitude and work ethic will get you far. You can be great at what you do, but if you treat others wrong or have a bad
attitude, your work will get you nowhere.
You can check out some of Tina's work like, Hellions Rise on YouTube, Blood Ballet on Amazon Prime, and Zakk Wylde's and Periphery's music video on YouTube.