"We're all gifted with creativity, but not everyone utilizes the gift," says Jameel Rashad Austin when asked about how he found his creative spark. Austin, a local photographer and content creator, is producing some of the most unique and thought-provoking art in our area.
Austin spent his early childhood in Trenton, New Jersey. He adds, "I'm the youngest of my mother's children. There are seven of us; five boys and two girls. We didn't have much, but my mother worked hard to ensure we had what we needed."
Austin had family ties to Danville and visited during summer vacations. "Danville became my home when my mother got sick of the Trenton school system failing its youth. She snatched us out and moved us here. The River City has been home pretty much ever since," Austin says.
Austin was introduced to art at a young age through music. "My mom would play Anita Baker, Kenny G, and Luther Vandross as we cleaned up the apartment on weekends," he says. As he grew, Austin became more familiar with hip hop. He attributes his introduction into photography to his love of hip hop.
"Initially, I picked up the camera up to record my rap and spoken word videos. Strangely enough, I found myself taking more pictures than I did videos and eventually made photography my medium of choice. I still write. I sometimes paint and sketch, but my heart belongs to the art of photography," Austin says.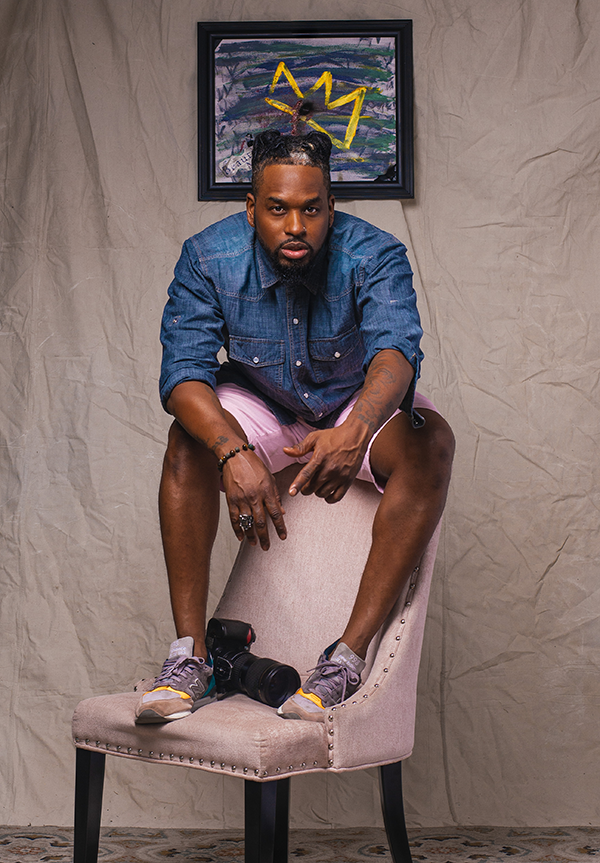 Austin describes his style as ever changing as he evolves. He adds, "Currently, I'd say it's like a rough gem. It contains grittiness with hints of polish and shine." He cites Gordon Parks, Jay-Z, Black Thought, and his mom as his biggest influences.
Creativity to Austin is the ability to take an idea or an emotion and share it with someone through different artistic mediums. He finds ideas in other forms of art. "Lately, I've been getting ideas from movies and paintings. I also look through magazines, and of course, Instagram is full of inspiration." Life, in general, inspires Austin. He continues, "The good, the bad, and the ugly. I draw inspiration from the days when everything seems to be going right and the days when they seem to be going left. I embrace it all for what it is, and I move ahead accordingly."
Austin wants his work to reflect himself and his experiences. "I want to show the viewer how I see the world. Some of my work highlights the beauty of the human form, and some of it showcases the complexity of the human mind."
The favorite tools of his craft are his camera, phone, and iPad. They are always with him for when inspiration strikes, which according to Austin is "every day in one way or another." Like many creatives, Austin doesn't stick to a strict routine with his work. Creativity requires spontaneity. "I usually go with the flow, but there are some poses and light setups that I keep in mind. Those are the ones I know I can always count on, no matter what."
Music continues to be a big part of Austin's creative process. He says there is no specific soundtrack to his work. The subject usually determines what they listen to when Austin shoots. "It's a little different when I edit. If it's an image of a beautiful woman, I'll listen to Sade, Snoh Alegra, or some other R&B. When I'm editing street photography or something a bit grittier, It's usually Griselda Records of some older hip hop from the nineties like Mobb Deep or Wu-Tang," he adds.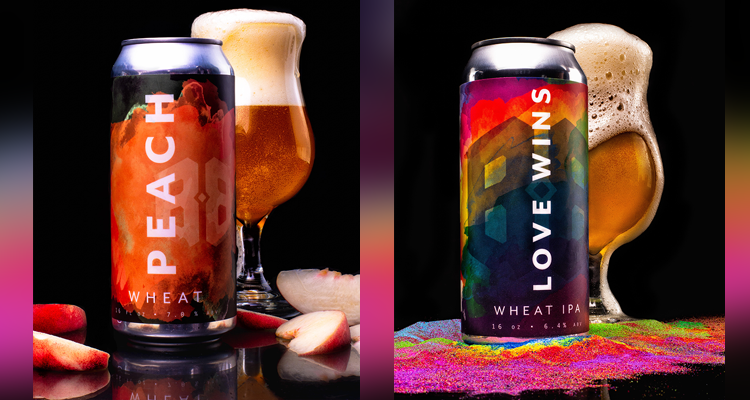 When asked if he could change one aspect of society through his work, Austin says, "I'd remove the need that many of us have to fit in. I'd celebrate individuality and nonconformity. 'Weird' would be the new norm."
Austin sees the creativity scene in Danville alive and well, but there is a lack of diverse platforms. He adds, "I can see that no longer being an issue once the right people are sitting at the right tables. I hope to see Danville as a city that accepts, celebrates, and showcases all types of artists. Both local and international."
Austin offers this advice to aspiring authors and content creators, "Just do it. Create daily. Don't limit yourself. The world is abundant, and your potential is limitless."
Looking toward the future, Austin would like to trek cross-country and document the journey through his photography. "In addition to photos, I'd also interview different people at each place that I stopped," he says.
Austin has been creating art for most of his life, but every day is a learning experience. "I'm nowhere near where I'd like to be as an artist, but I respect the process, and I know that I'm on the right path. "
As far as the content he creates, Austin hopes people will remember his work as "quality material, magnetizing, inspiring, and honest."