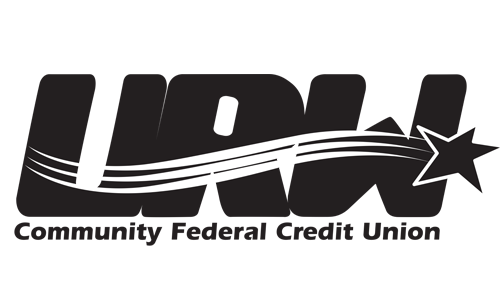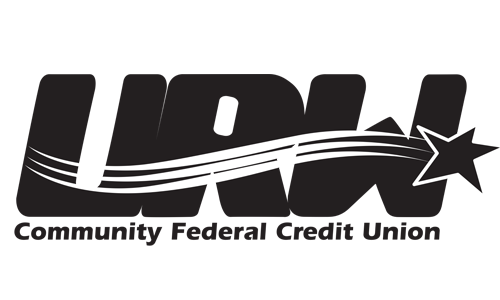 The 2019 SHOWCASE MAGAZINE Community Strong People of the Year
are sponsored by URW COMMUNITY FEDERAL CREDIT UNION
Sheriff Michael S. "Mike" Mondul was raised in a military family and born in Newport, Rhode Island while his father attended Naval War College. He graduated from Herndon High School. After a 1 and half year stint in a department of defense school in Naples, Italy, Mondul attended Old Dominion University and earned a bachelor's degree in education. Later, he earned his Master of Criminal Justice degree from Boston University.
Before being elected in 2009, Mondul worked sixteen years with the Danville Police Department and served in many capacities. He is active in the community and serves on many boards including—Haven, Lions Club, Boys and Girls Club, Big Brothers/Big Sisters, House of Hope, Hoop Don't Shoot, Danville-Pittsylvania Community Services, and member of Riverview Rotary. He also volunteers with the GWHS varsity swim team.
Mondul lives in Danville with his wife Mary, and their four children; Mindy, Justin, Brooke, and Rose. He is also a proud grandparent of Holly and Christian.
Showcase sat down with Mondul to get a deeper look into his desire to make our community a better place.
Showcase Magazine: Why is community involvement so important to you?
Mike Mondul: A community is only as strong as the people who live there. I believe that being involved in the community you live in makes it stronger. It also develops a sense of pride and belonging when you are involved.
SM: What inspires you to volunteer?
MM: When you volunteer your time and effort, and you see that it impacts other people, it is rewarding beyond any description I can offer.
SM: How do you balance life, work, and community involvement?
MM: As the father of four children, two grandchildren, and a job which demands much of my time, my spare time is obviously limited. My calendar drives my focus in terms of what has to be done versus openings for service. I do my best to leverage my spare time to make an impact. I try to make time to do what needs to be done every day.
SM: What is the best piece of advice anyone has ever given you?
MM: At the end of the day, if you can look at the guy in the mirror and be at ease with what you did and how you treated people that day, you have done the right thing and can rest easy.
SM: Who are your real-life heroes and why?
MM: My parents—My mother is a social worker and my father was a career Navy officer. I remember my father being the captain of a ship and treating the sailors in the boiler room the same as the officers on the bridge. My mother used to nurse injured dogs, cats, and wildlife back to health. I'd like to think I am a balance of both of them, structured and caring, firm but fair.
SM: Do you have a favorite quote, and if so, what is it?
MM: I have many. "The pessimist complains about the wind, the optimist expects the winds to change, the leader adjusts the sails."—William Arthur Ward
SM: How do you recharge? What do you like to do outside of work and volunteerism?
MM: Spending time with my family is how I spend most of my spare time. I believe our families are our greatest investment. I know that my time with them is finite, so I try to spend as much time as I can with them. I also like to kayak and attend sporting events. My family knows that for 3 hours a week during football season, I will watch my favorite childhood team, the New England Patriots.
SM: What is your idea of happiness?
MM: Someone once told me to find something you love to do and get paid doing it. I consider myself the luckiest man alive. I have a job I love, great co-workers, my family is awesome, and I live in a wonderful community that seems to appreciate my efforts to make it better.
SM: What is it about Danville that makes it special to you?
MM: I have lived many places in my life including a few different countries. Danville is a unique mid-sized town with huge potential. It is exciting to see that potential being realized. The people here are down to earth and genuine. After graduating from college, I made Danville my home in 1993, and have raised my family here.
SM: What are your favorite things to do in Danville?
MM: Anything Riverwalk Trail oriented, exploring the River District, and meeting new people who have come here.
SM: What are you most looking forward to in 2020?
MM: I am excited about the new businesses, the jobs, and the general buzz about the activities in Danville. People who still say 'there is nothing to do in Danville' are not paying close enough attention to what is going on around them. I am looking forward to seeing what is next!
SM: What are your visions for the future of Danville?
MM: We have come a long way as a community since I came here 26 years ago. Like all communities, we have our challenges. A recent initiative closing the gap in after-school time will be a game changer for our youth and ultimately our city. If we work together to identify at-risk children, do something about it (direct them to existing or new resources), the landscape of our community will be much better and ultimately equate to less crime and reduced jail population. Also, working together with many agencies and entities to reduce the cycle of recidivism which will ultimately make people more productive members of our community. To realize these types of changes statistically, it often takes a decade or more.