Nestled in Martinsville is New College Institute (NCI), a state-funded educational entity that provides access to bachelor's degree completion programs, master's degrees, teacher endorsement programs, teacher recertification courses, and more through partnerships with colleges and universities. NCI strives to be accessible and convenient for students of all ages. The NCI staff, faculty, and board members are all committed to making the college a premier educational facility for students, businesses, and the community at large.
NCI is located on the Baldwin Block in uptown Martinsville. The 52,00 square-foot space is a hub for education, technology, and public-private partnerships with state-of-the-art facilities and equipment. NCI's campus also includes King Hall and Fayette Lab, all located in uptown Martinsville.
In addition to college-level degree and certification programs, NCI offers experiential learning opportunities, summer camps, non-credit lecture series, financial aid resource events, and other community programs to promote access to education throughout the Martinsville-Henry County region.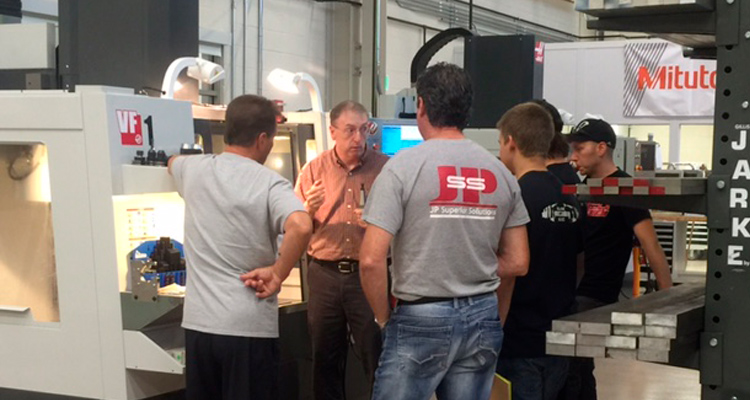 Engineering & Advanced Manufacturing
At a recent industry roundtable meeting hosted by New College Institute, one message was clear: manufacturers in our region need more engineers. And the demand is only expected to increase as most the current engineering workforce near retirement.
John Parkinson, CEO of Drake Extrusion Inc., highlights the need for engineers in our community. "When I look at engineers in our company, 90% of them are over the age of 45," which reinforces the need to create opportunities for young people to "get excited" and pursue these engineering degrees in order to fill future vacancies.
This is why NCI has made engineering and advanced manufacturing one of their key focus areas – and starting at a young age.
"We are working to develop a pipeline of students seeking out careers in STEM fields, particularly in engineering as a response to regional industry demand," says Dr. Leanna Blevins, executive director of NCI.
STEM-based programs at NCI begin with middle school summer camps in areas of engineering and coding. Then, high school juniors and seniors can get on the fast track to earning their degree in engineering through the Academy for Engineering and Technology (AET). This program represents a partnership with Virginia State University where high school students can earn engineering credits by taking morning classes at either NCI or the Institute for Advanced Learning and Research.
NCI also offers customized training on advanced manufacturing equipment housed within NCI's Center for Advanced Manufacturing.
Peter Basica of J. P. Superior Solutions is already utilizing services at NCI to improve his workforce. "We need to do things cheaper, better, and faster than our competitors who are producing overseas. NCI is a way for me to achieve that goal through rapid prototyping. Now that my employees are doing additional training at NCI on Saturdays, their growth and advancement has been phenomenal. To me, NCI is like an incubator. NCI will really help me grow my business," says Basica.
NCI also partners with Patrick Henry Community College, the Martinsville-Henry County Economic Development Corporation, and Eastman for the Center for Advanced Film Manufacturing (CAFM) program. This 28-credit hour program allows students to get an in-depth education and hands-on experience to prepare students for a position within advanced manufacturing. Students can participate in an internship at Eastman and are guaranteed an interview with Eastman upon completion of the CAFM program. Currently, 92% of program graduates are working within advanced manufacturing.
In the future, NCI aims to offer a bachelor's in engineering program with the goal of offering the highest quality education at the lowest price. "We want to create programs that are responsive to the needs of industry along with hands-on experiences so that our graduates are truly job-ready from the moment they are hired," says Senator Bill Stanley, NCI's Board Chair.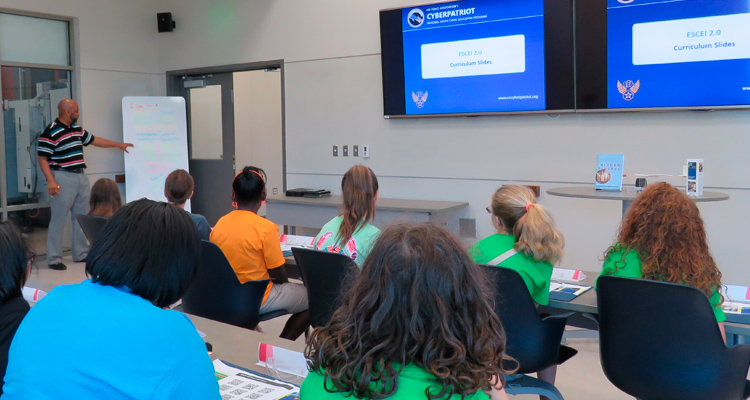 Technology & Cyber Security
Cyber security is a threat we all face. Whether you are a business owner or casual online shopper, cyber security should be on your radar. In a report from ComputerWorld.com, 90% of companies said their computers had been breached in the last year and 73% of Americans reported encountering some type of cybercrime.
And while there is a growing need for cyber security professionals, thousands of jobs go unfilled each year. In fact, Forbes Magazine reports that 40,000 cyber security jobs in the U.S. go unfilled each year. In fact, it is predicted that globally, there will be two million unfilled cyber security jobs by 2019. Statistics like these explain why there is such a crucial need for cyber security training.
NCI's first cyber security certificate program will be a cyber security boot camp offered in partnership with JLGOV. In this week-long intensive certification camp, Security + courses will be available at NCI by Industry partner JLGOV delivering content through its authorized CompTIA Delivery Partner.  More courses will become available in the future including certifications such as Net+, CISSP, Linux+, IT Fundamentals, and CEH among others.
The first camp will provide participants with the training and vouchers needed to complete the Security+ certification. And even though it is a week-long training, participants will have access to the materials and instructor for up to a year. Participants can also choose to take the certification test right away or within a year's time. This course is ideal for employers wishing to improve the skill set of their IT staff or for individuals looking to expand their credentials in cyber security.
Employers wishing to send staff to this boot camp can even be reimbursed 50-90% through the funding made from the Martinsville Henry County Chamber of Commerce.
NCI will also offer their own IT Learning Management System (LMS). This LMS will be an online subscription model that will give students access to IT courses.
"As we offer this new learning platform, we plan to work with our community college and university partners to allow the classes to be counted towards college credit for an Associates or Bachelors in fields of cyber security or technology," says Michael Palmer, NCI's IT Manager.
In addition, NCI is working toward offering a full bachelor's degree program in these fields as well. "This is an exciting time at NCI as we plan to fight to help fight the good fight of cyber security," Palmer adds.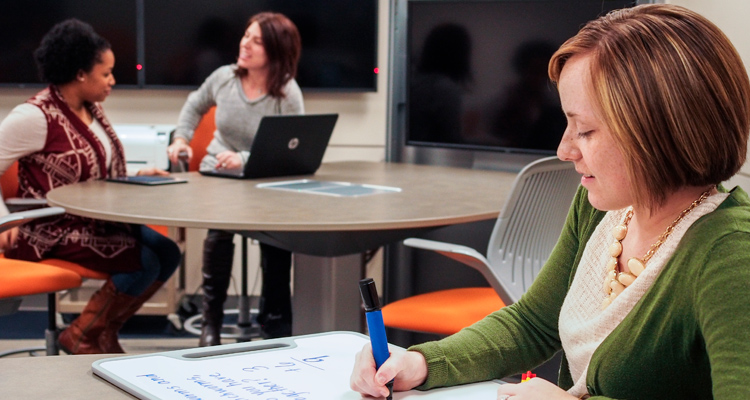 Health Care
NCI is capitalizing on another technological trend – telehealth care. In 2014, NCI and the University of Virginia Center for Telehealth partnered together to create STAR Telehealth. The Southside Telehealth Training Academy and Resource Center (STAR) is a premier training program for health care providers seeking to use advanced telemedicine and telehealth systems to improve access to quality healthcare for rural and medically underserved populations.
Currently, STAR Telehealth offers the following certificates/credentials:
Board Certified-TeleMental Health Provider, which provides practical training for mental health professionals who offer services through technological means. The evidence-based courses are the result of a comprehensive literature research, job analysis, beta test, and review bytelemental health thought leaders in all mental health disciplines.
Clinical Telemedicine Clinical Presenter (CTCP) and Certified Telehealth Coordinator (CTC), both which equip graduates with the skills to present patients during virtual encounters with physicians and specialists.
CTCP with Telestroke speciality, which is designed to give graduates the skills to correctly present stroke patients during virtual encounters.
HIPAA, which is designed to ensure telehealth professionals have a strong understanding of the guiding provisions of the HIPAA laws pertaining to PHI, distribution and protection of PHI, as well as how HIPAA applies in the telehealth setting.
NCI and UVA are working together to expand this partnership. New credentials scheduled to be offered in 2018 include new telestroke and telemental modules.
In addition to new programs, STAR will be expanding its efforts beyond our region and extending its reach globally.
"Telehealth has a unique opportunity to provide training to rural locations throughout the country and even throughout the world. By providing access to this technology and proper training, STAR can be an integral part of improving access to healthcare around the world," shares Dr. Leanna Blevins, NCI's executive director.
"Our goal is to become the go-to organization for telehealth training needs," adds Jennell Charles, (ADD TITLE).
Another area of expansion for STAR includes tapping into other industries beyond healthcare that can use the technologies available through telehealth services.
In addition to telehealth training and credentials, NCI is working to provide workforce and education solutions in the healthcare field.
"After hosting a recent healthcare roundtable with employers throughout Southside Virginia, it is clear that we need to deliver more healthcare programs to meet a growing need," says Blevins.
NCI is working to offer new programs such as a Bachelor's of Science in Nursing, Master's level programs, and continuing education and professional development trainings.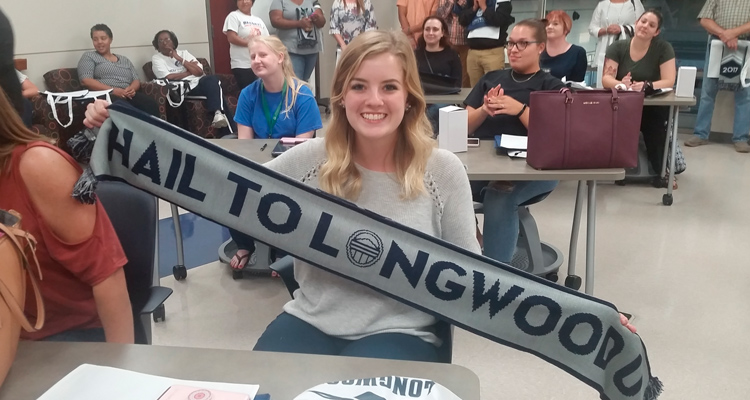 Educational & Community Leadership        
Bachelor's degree programs in the fields of education and social work have been a staple at NCI.
"These programs represent high-need areas throughout our region and beyond," shares Dr. Leanna Blevins, executive director of NCI.
Educational and community leadership programs at NCI include:
Averett University: Bachelor's in Applied Science
James Madison University: Educational Leadership Endorsement
Longwood University: Bachelor's in Elementary Education
Longwood University: Bachelor's in Middle School Education
Longwood University: Bachelor's in Social Work
Longwood University: Master's in Education (Library Media)
Radford University: Special Education Endorsement
Students can earn these degrees from the respective partner university while receiving face-to-face instruction offered at NCI in Martinsville.
According to Dr. Pam Randall, Longwood Faculty and Program Coordinator for Education, "When our students graduate, they are job ready. They have taken all the tests and earned all the credentials needed to be fully licensed. In addition, they get free, one-on-one tutoring services for any tests they need to take."
Janie Brazier, Longwood Faculty and Program Coordinator for Social Work, agrees. "Our students are able to get hands-on experiences and connect with local employers. That's why one reason our students are getting job offers in their career fields before they even graduate."
NCI offers flexible schedules and evening classes so that our students can continue working while earning their degree. Our programs are also more cost effective because students do not have to pay fees or costs associated with housing or meal plans.
"Our students save more than 40% on tuition costs as compared with some of the other options offered online," says Randall.
In addition to various degree programs, NCI works with partners to offer professional development, trainings, and recertification options within education and social work. These continuing education options are offered throughout the year and can even be customized for specific employers.
For more information, contact NCI at (276) 403-5615 or at New College Institute.